18.02.2019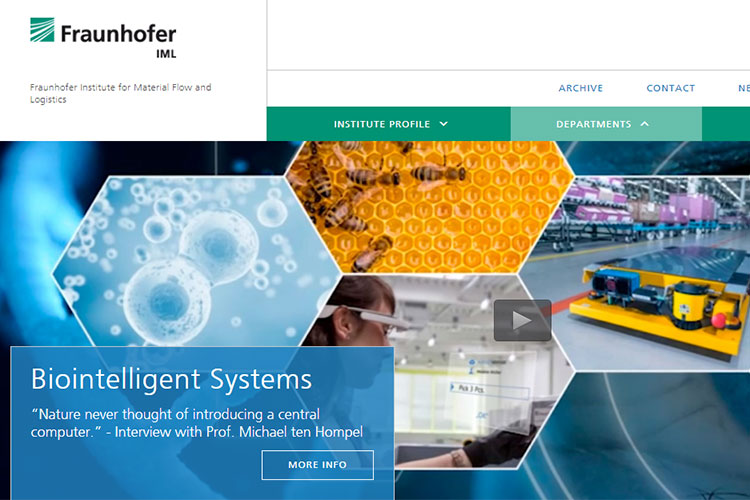 Mantis Informatics SA has presented the logistic solution Logistics Vision Suite for quality and function evaluation to The Fraunhofer institute for Material Flow and Logistics. The result of analysis Logistics Vision Suite is a participant in the WMS database. http://www.warehouse-logistics.com/
The WMS database on warehouse-logistics.com is the largest platform in the world for Warehouse Management Systems. The database will soon include almost 90 percent of all relevant vendors, it categorizes their products and services based on comprehensive and meaningful criteria, and it provides an overview of this information for users, vendors, and consultants. It also offers tools for analysing existing WMS and for helping with the selection of a suitable WMS vendor.
With the quality management system certified according to DIN EN ISO 9001, the team of warehouse-logistics.com ensures that a high quality and objective software validation process is used. This is another attribute of the WMS database and underlines the neutral (manufacturer-independent) and outstanding expert status in the market.
WMS Logistics Vision Suite is a complex logistic system, developed for rise productivity, offering enterprise-scale true adaptability & flexibility that is unique worldwide. It meets the needs of even the most demanding large enterprises with ease and helps them to achieve an unbeatably fast ROI + low TCO.
The enterprise is working with Logistics Vision Suite gets the main advantages: increased the service level, reduced the storage cost, processing and distribution.
Mantis is a leading international WMS/logistics software and solutions vendor, addressing the demanding requirements of large enterprises in more than 20 countries in Europe and Russia-CIS and recently in USA/Canada and Middle East.
Now the logistics/warehouse system Logistics Vision Suite is used more than 400 companies around the world, among of them Coca Cola, Henkel, Nestle, Metro C&C, MGL, PepsiCo, Simple, STS-Logistics, SLG, "V7 sklad", "Avesta Pharmaceutics", GK "Alvisa" and others.