11.04.2022
ANT Technologies expands the technical support services and introduces the on-line communication channel with Customers - Telegram-bot. The Ant_Support bot is available only for customers using the technical support services of the implemented Logistics Vision Suite.
The main task of the Telegram bot is to provide the ability to quickly track the status of active requests in our technical support service. In addition, the user has the opportunity to receive a daily mailing list of open incidents, request correspondence on requests. The relationship is carried out in real time from any web-device with the installed TELEGRAM application.
The new functionality is a pleasant bonus to the technical support contracts and does not require additional payment.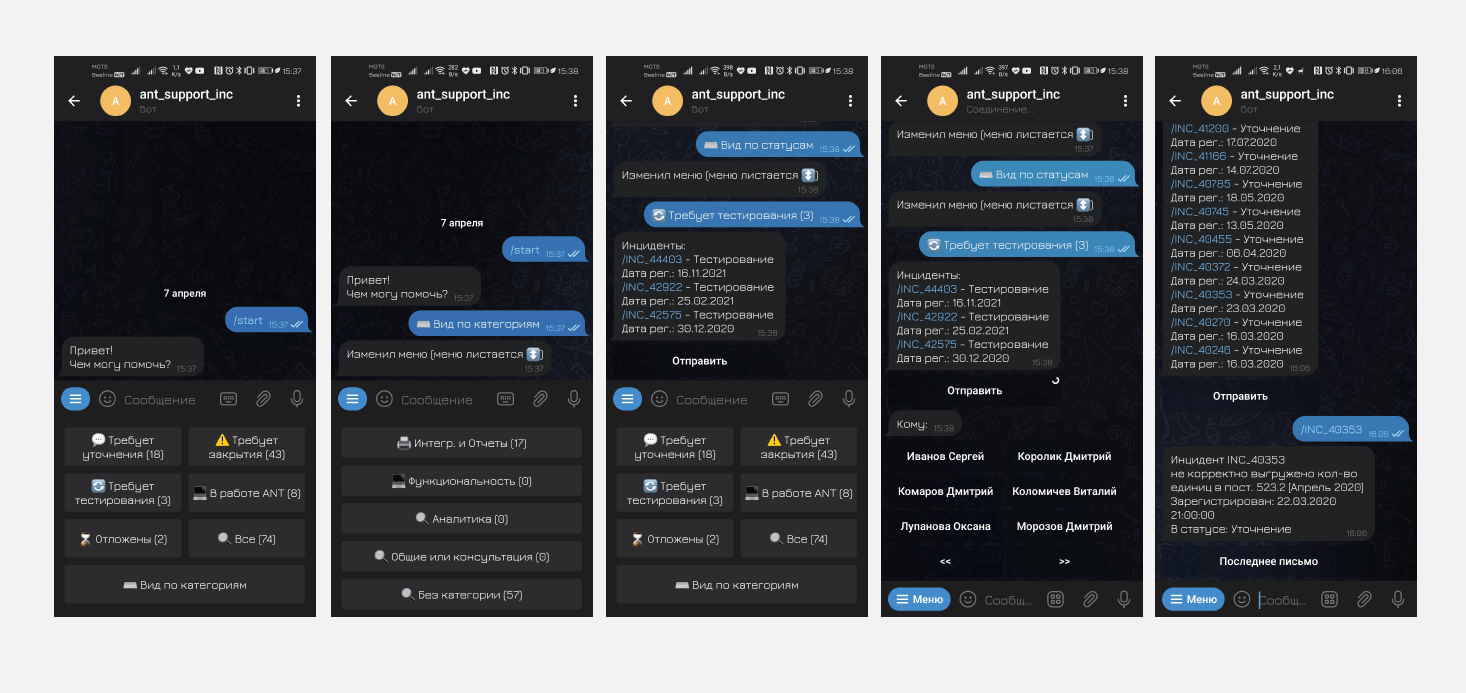 This service has been tested and launched into active use. This communication channel is a flexible tool that can be adjusted to customer requests. For example, during the testing process, when selecting incidents, the ability to send the received sample by mail to the responsible person or group of persons who are in the list of initiators of incidents of the ANT Technologies technical support base was added.
We interviewed our clients about the necessity and convenience of using the Telegram bot and in response received only positive feedback with constructive additions, which helps us organize communication with the client in the most convenient way for him.
Today we are pleased to offer our customers an on-line communication channel that can facilitate internal communications and increase the speed of interaction.
We are always focused on providing our customers with quality services at a time when they see the need for it.
This motivated us to create a channel for the most efficient interaction with our users of technical support services.
The ANT Technologies team is always ready for cooperation!