31.03.2008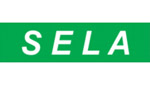 ant Technologies, a leading provider of IT solutions for logistics, begins to roll out its Logistic Vision Suite WMS in SELA Corporation, one of the top garment manufacturers with a wide store chain in Russia.
Today, SELA is an international, vertically integrated producer and retailer of medium-priced casual wear. The company was the first in the Russian market to implement its own concept of branded retail based on a clear definition of all business processes and standards. SELA's chain of unified outlets develops on a franchising basis. Today it includes more than 500 stores in 14 countries.
SELA's new warehousing facility is located within Tomilino Techno-Logistical Complex in Lyubertsy, Moscow Region. Every year, SELA collections consist of about 1800 products (men's, women's, teenagers' and children's clothes, footwear, and accessories), all of which are stored in this warehouse. There is a special area where goods are labeled and prepared for sales. The warehouse is responsible for picking and distribution of items to all SELA stores in Russia.
Currently, the warehouse is operated using paper documents, and this causes many logistical problems such as storage complaints, takeover and dispatch time, misdescription, etc. In addition to these problems, the fast development of the retail chain requires a more efficient logistics management, optimization of the warehousing activities and the delivery scheduling system, urging SELA management to switch to a professional, computerized warehouse management system (WMS).
As an integrated solution for managing warehouse business processes, SELA chose Logistic Vision Suite, a world-class WMS exclusively distributed in Russia by ant Technologies. Head of SELA's Moscow office Natalya Chinenova said: "We selected Logistic Vision Suite for its openness and adaptability, the unlimited number of product attributes that can be used for warehousing, and the positive feedback from ant Technologies' clients. Other important considerations were the expertise of the developers and the successful rollout of Logistic Vision Suite in several fashion companies worldwide."
ant Technologies will adapt Warehouse Vision, the basic warehouse management application within the Logistic Vision Suite, to SELA's specific business procedures. The company is going to implement warehousing transaction algorithms based on clothing-specific parameters such as distribution of items by color and size, collection handling, and seasonal variations in product shipment. In particular, the system will allow for seasonality of demand for various apparel collections, thus ensuring a more efficient use of storage space.
In addition to automation of basic warehousing activities (goods take-over and identification, stock placement, storage, inventory auditing, selection, packaging, and shipment), ant Technologies will develop an interface between the WMS and the customer's corporate ERP system. Integration of Logistic Vision Suite and 1C will enable data exchange and will upgrade the system's accounting function to the managerial level.
Under the project, ant Technologies will also train the customer's personnel to use the new system in its Training & Consulting Center and provide post-sales support.
About SELA:
SELA Corporation (www.sela.ru) is one of Russia's largest fashion manufacturers and retailers. The brand has sales offices in Russia, Ukraine, Estonia, Kazakhstan, and China and a retail chain of more than 500 stores in 14 countries. All apparel collections are manufactured in China, and beauty products are made in Israel, where the company's design office is located. SELA outlets can be found in main shopping streets and malls in 295 cities. SELA focuses on mass market and positions itself in the medium price segment. The concept of a branded retail enterprise implies provision of the full range of SELA products. Along with casual wear, which has been the company's hallmark for fifteen years, SELA has started to offer office clothes, footwear, accessories, and cosmetic products for women, men, and children under the same brand. These innovations embody the concept of collections, allowing customers to buy everything they need in one place.