23.05.2016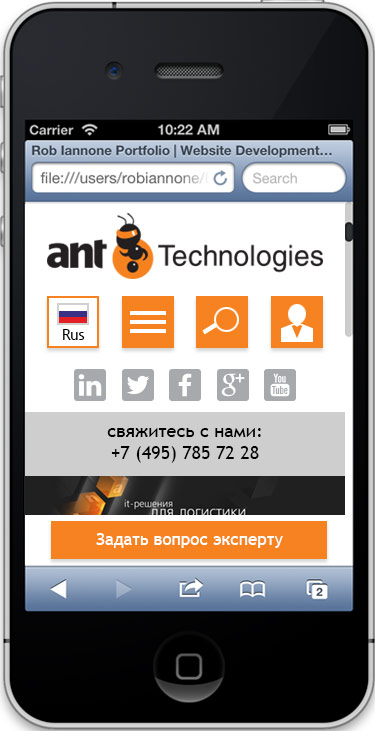 Our company works on the improvement service constantly and today we want to offer you to visit our website at any time and from any mobile devices and reading materials about WMS technologies and their advantages, follow our company activity and our partners news.

You open our website on the mobile device and looking at the updated and comfortable design of web pages.
Our company works from 9:30 to 18:00 every work day. We are ready to give you a professional opinion about competent logistics optimization, choosing WMS system, support the realized system.
Our contact phone number is +7 495 785 7228
We offer to use our communication service at any time, where you can send the inquiry. We will consider your request and reply to you for 24 hours.
We hope, that you will enjoy our new design and you return on our web site