15.05.2020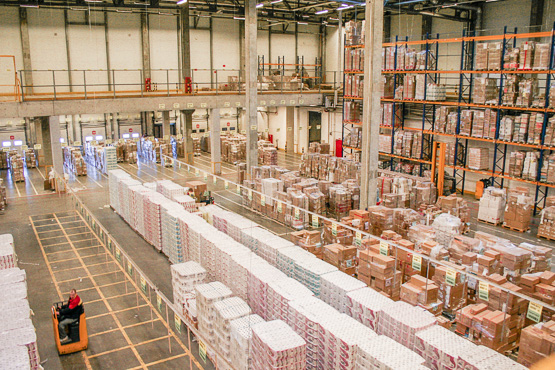 Metro Group Logistics is the logistics services and competence center of METRO GROUP. The range of products handled by METRO GROUP LOSTICS warehouses and platforms comprises some 35,000 stock keeping units (SKUs) in the categories fresh, frozen and dry foods, fruits and vegetables, fresh fish and non-food. Company has invested in research and development to ensure a permanent supply of innovative solutions, improved products and new technology. The partnership between Metro Group Logistics and ant Technologies has begun in 2013. Results achieved to date include automation of warehousing platforms and improve efficient warehouses operation.
According to schedule of implementation in this year the installation WMS Logistics Vision Suite was completed on the fruit-vegetable platform. WMS Logistics Vision Suite was implemented before in five warehousing platform MGL. Operation of each platform has own specifics consists in the following different items, storage conditions, expiry dates, handling, commodity circulation. Installation Logistics Vision Suite was adapted under specific activity each platform.
Since implementing Logistics Vision Suite across six warehouses MGL has results achieved include improved visibility of stock, improved picking and packing procedures, ability to track individual items in crossdocking operations, and a more efficient warehouses operation.