13.09.2021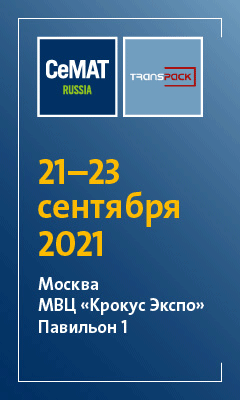 September 21 - 23, 2021
Russia, Moscow, Crocus Expo, Pavilion 1
International exhibition for materials handling, warehousing equipment and logistics WMS Logistics Vision Suite is the only highly scalable / high performance "self-serve" WMS / logistics platform in the world.
Join us at CeMAT and discover how WMS Logistics Vision Suite can help you increase effective in your logistic processes.

LVS represents a great leap in WMS technology featuring outstanding adaptability that allows customers to respond fast to their continuously evolving needs while at the same time enjoying an unbeatably low multi-year TCO.
ant Technologies is actively focusing on warehouse optimization.
LVS' platform allows the easy re-engineering of warehouse processes and the optimization of warehouse operations in real-time through task interleaving, task optimization and advanced slotting.
Get e-tiket https://app.glueup.ru/event/1804/register/