02.07.2019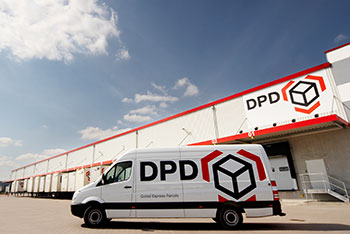 DPD selected WMS Logistics Vision Suite to manage warehouse operation efficiently, track products as they enter or relocation in the warehouse, speed up the order fulfillment process, and meet the varying requirements for each customer.
With over 28 years of parcel and freight delivery experience, DPD in Russia (JSC DPD RUS) is one of Russia's leading service providers in this field. Customer focus, top service quality and standards are the keys to DPD work, thanks to which Company can offer their customers reliable transportation and logistics solutions at reasonable prices. https://www.dpd.ru/
Since implementing Logistics Vision Suite has been successfully installed first customer. Ant Technologies has configured warehousing processes to suit the customer's specific needs.
DPD distribution center driven by the WMS Logistics Vision Suite has achieved improvement in efficiency, improve goods flows and inventory management, introduce efficient Billing and KPI methodologies, rising operation productivity.
ant Technologies demonstrated that Logistics Vision Suite is a powerful and flexible WMS that can adapt to diverse and complex customer needs. DPD has been able to strengthen its logistic activity utilizing all capabilities of LVS.