01.04.2019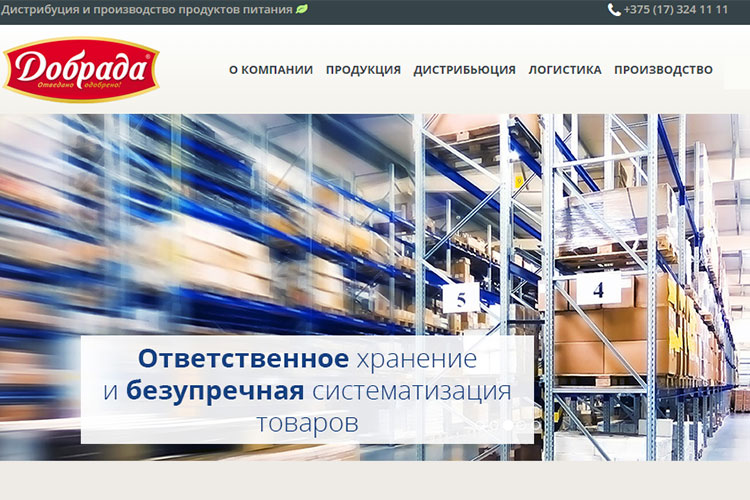 Dobrada is one of the leading product distributors in Belarus. Since 1997 company hard works on the market, forms a long-term relationship with their partners, makes a broad range of quality goods, evolves logistic network and merchandising.
In this time Dobrada owns several warehouses with overall area 20 000 sq.m. and offers a wide range of warehousing services.
After a strategic review of its logistic operations Dodrada decided to optimize them at one of its warehouses and invested in new WMS system.
Over a long period of investigating a number of warehouse management systems leading solutions and finally Dodrada has chosen Logistics Vision Suite
Logistics Vision Suite was chosen due to system compliance with the number of specific requirements, include, enhancement stock visibility and accuracy, increasing speed of making decisions, adapting WMS to currant tasks, scaling system in other distributer's warehouses, rising efficient warehousing processes and labor management.
The project of WMS Logistics Vision Suite was started at the beginning of this year. http://dobrada.by/en