20.11.2017
ant Technologies a major Mantis partner in Russia celebrates 15 years of WMS experience.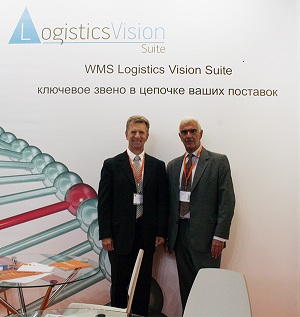 ant Technologies has been Mantis partner for 12 years with renowned customers from several logistics industries. Logistics Vision Suite, Mantis' flagship software is implemented in all these customers with proven success.
In his interview Alexander Usov, the Head of ant Technologies, explained how the industry-leading position on such a competitive market was achieved:
"Logistics Vision Suite by Mantis has been chosen in 2005 and has met all our needs. It allows to modify business logic to fit customer needs on the particular warehouse and, moreover, allows to perform customizations dependent on various bailors or commodity groups and their characteristics, distribution channels.
At the same time, providing the flexible possibilities of adapting, WMS Logistics Vision Suite by Mantis supports the common core of the system, providing logistics data integrity, broad platform for management by attributes and qualities of the goods, stock, warehouse operations, high productivity, scalability."
Mantis EMEA Director, Faidon Daskopoulos, states: "I am delighted to be a part on the occasion of ant Technologies 15 year's anniversary, not only because we are congratulating a partner but because we are fortunate enough to be associated with a company that for all these years strives to inspire and establish, in a big market like Russia, the importance of technology and optimization in logistics. It is an honor to acknowledge that an innovator and business leader like ant is a devoted member of the Mantis family."