27.10.2017
ant Technologies signed a contract about implementation of state-of-the-art warehouse management system Logistics Vision Suite with the biggest Russian distributor of wine market Simple Group Corporation.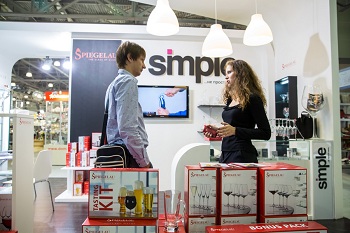 Simple Group Corporation – is the leading Russian wine market player with a developed distribution network across Russia. Simple Group Corporation operates in the 80 Russian regions, has a few additional projects, including the development of liquor stores retail network. The warehousing consists of several warehouses with the total area of 26 600 sq.m.
The goal of WMS implementation is to optimize the work of logistics network, to set up an effective management of warehouse operations.
The choice of system supplier was performed through competition among several WMS and as a result was Logistics Vision Suite corresponded more with the requirements of customer.
Management of Simple Group Corporation was satisfied with the results of project. Ant Technologies was able to automate warehouse operations according to the customer needs, to minimize the impact of the human factor on business operations, and to streamline the activities of corporation. http://www.simple.ru/