16.07.2018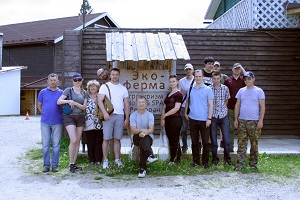 Our company had found time and we went to the countryside where celebrated the 16th business anniversary.
Ant Technologies Company is a friendly and solidary team, personnel usually solves routine tasks so that customers are able to continuous work.
Young and sports staff is always glad to have a rest during the work so the offer to celebrate the company anniversary has met with broad approval.
Our team quickly was divided into groups by interest, choice was made to ATVs, horse ridings, fishing, cooking masterclass.
We had a great rest, received positive energy, relaxed from busy city and returned back to Moscow to continued solve business tasks