13.02.2017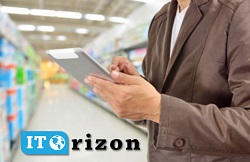 Mantis Informatics, Inc., the North American arm of Mantis Group, announced today the signing of a partnership agreement with the Atlanta/GA-based Supply Chain Consulting Services firm ITOrizon to promote, implement and support Mantis' WMS/Logistics software and solutions in North America.
ITOrizon is a Global IT Services company that combines industry expertise with technical innovation to help Retail, Omni-Channel, 3PL, Manufacturing, Distribution, Food, Life Science, and Healthcare clients to get the most value out of their Supply Chain, IT and Digital Business Operations.
The partnership is part of Mantis' strategy to significantly strengthen its presence in North America. ITOrizon provides end-to-end services to many Fortune 500 companies. ITOrizon specializes in Bi-modal and Omni-channel consulting, rapid solution implementation, integration modernization, development and 24/7 support. ITOrizon's SMEs, Architects, and Engineers with the industry experience pave the way towards the success of Mantis' solutions in the North American market.
Shan Muthuvelu, President of ITOrizon, said "ITOrizon is excited about our services partnership with Mantis. I strongly believe the North American market is going to immensely benefit from Mantis's Logistics Vision Suite which provides a flexible supply chain platform to design, customize and deploy. Mantis gives maximum control to IT unlike other package solution vendors. The market will find out why 400 plus customers are already using them."