26.02.2018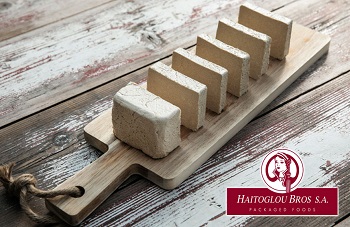 Haitoglou Bros started as a halva making business in Thessaloniki in 1924, continuing a long family tradition. Gradually the company grew, expanding its product offerings and evolving into one of the largest food manufacturers in Greece. Today, it is Europe's largest sesame processor and exports its wide range of products to over 50 countries. Apart from sesame and the famous Macedonian Halva and Macedonian Tahini, the company produces jams, fruit and nut bars, spreads and wafer rolls in its state-of-the-art facilities of 75,000 sq.m. in Greece. http://haifoods.com/
Haitoglou Bros needed a Warehouse Management System (WMS) that would comply with the company's leading position in the market and that would be flexible and scalable to meet the emerging company's needs.
After a very extensive research in European market Haitoglou Bros decided to trust Mantis and Logistics Vision Suite to implement its logistics processes with high standards of optimization.
Haitoglou Bros selected Logistics Vision Suite for its supply chain operations, for its warehouse and distribution operations.
Logistics Vision Suite was selected because of its adaptability and its completeness taking into great consideration that Mantis' WMS is a preferred solution for food companies.
The goal set is to totally cover all the particular needs of the sector in logistics and supply chain processes, to improve all the functional operations in Haitoglou Bros warehouses and distribution centers and last but not least to result to a low Total Cost of Ownership (TCO).
"We did an extensive research of the WMS solutions available in the European and regional market both for Specialist WMS Vendors and Application Vendors, that are capable to support our demanding Supply Chain operations. Mantis' Logistics Vision Suite prevailed over its competitors not only because of its rich functionality but also with its ability to provide us with the tools and the knowledge to be self-contained and vendor independent", - Mr. Haitoglou Nicolaos, CEO, Haitoglou Bros.
The project will be implement by Orosimo Software S.A., Mantis' partner in Northern Greece