24.02.2020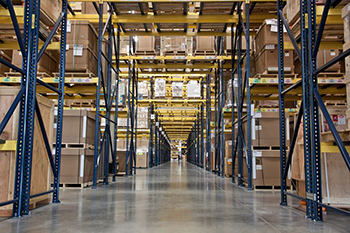 AW2 is a family owned and operated 3PL organization proving leading edge supply chain services for over 70 years in the American Midwest. The organization has supported large multinational clients from their DC's in the US and over the past few years has expanded their growth to the Western US as well.
AW2 provides their clients with visibility and flexibility through technology solutions, which in turn creates long lasting partnerships. In the past, GE Healthcare has awarded the organization as the supplier of the year multiple times.
With a target of becoming more flexible, faster, better and smarter, AW2 has chosen to implement Logistics Vision Suite by Mantis expecting that LVS will help them minimize the errors during order picking, manage inventory with accuracy, and deliver premium services for customers and partners and provide extended traceability and visibility.
"We performed a very comprehensive solution search in the marketplace and in the end the clear partner was LVS by Mantis. The functionality and the flexibility of the platform combined with the ease of use has great applications to improve logistics outcomes for our top customers and prospects. We needed a bookend to our industry-leading service levels and Mantis LVS was our ideal partner." Jason Steiner, CEO, AW2. www.aw2logistics.com/