30.11.2018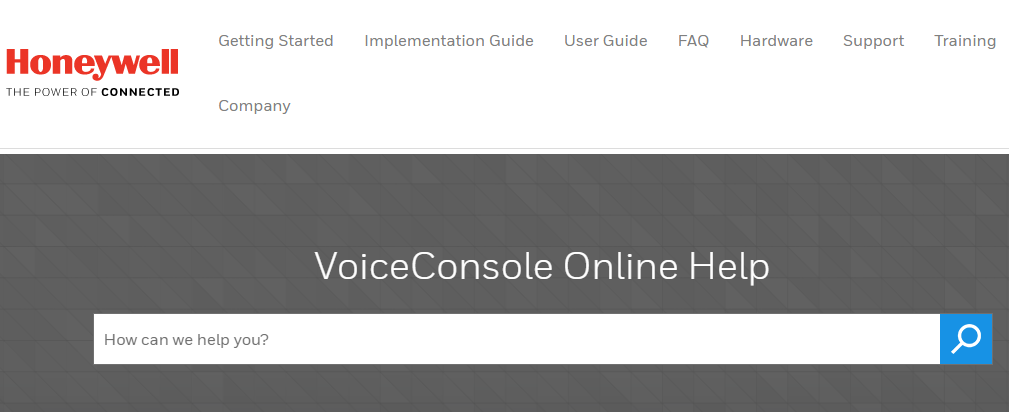 The Honeywell Voice Solutions technical writing team has created a public website, http://help.honeywellaidc.com, to house all Voice Solutions product documentation materials. This online help portal includes Honeywell product information such as implementation instructions, user guides, release notes, administrative information, and frequently asked questions in one searchable space.

What is on this site?
Currently the online help portal includes information for VoiceConsole, Voice Inspection, Vocollect Hardware, the Speech Recognition field guide, Voice Software User Guide, and VoiceCatalyst and VoiceClient release notes.

What is not on the site?
VoiceLink, VoiceDirect, Operational Acuity, and non-voice products are not currently included on the site. Additionally, security information and most proprietary information is not and will not be included on the site.

What product documentation is coming to the site?
We are currently working to add VoiceLink, Guided Work Solutions, and Vocollect A700x product online help. This information is expected to be available in early 2019.

How do you use the site?
Browse this site using the homepage tiles and top-right or side navigation links. You can also use the search bar at the top of relevant pages to quickly search for a term or phrase.

The print and expand/collapse icons at the top of each page allow you to print an individual page or expand or collapse drop-down headings on the page.